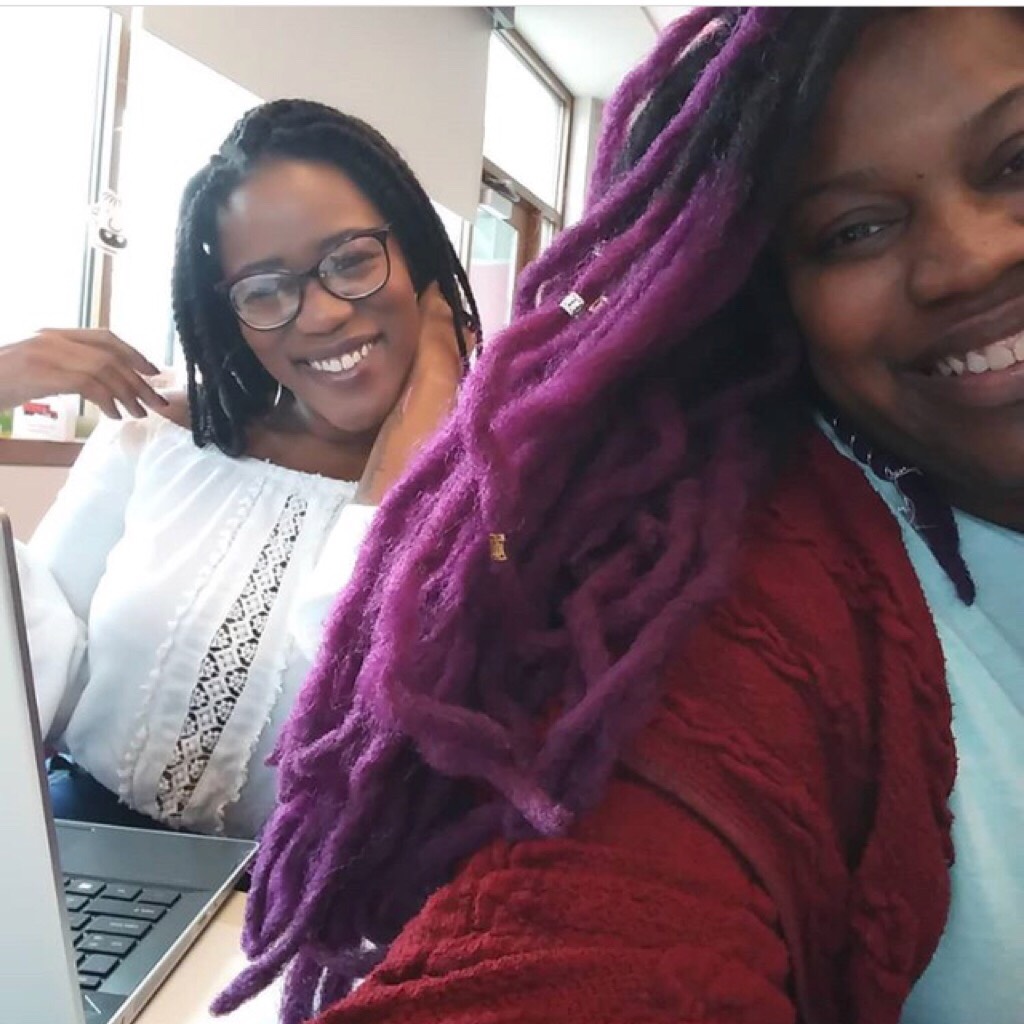 Talk about life can be draining. Extremely draining and there is no right way to do it. I am still learning how to make sound decisions even now, ya'll pray for me lol. This episode starts with a moment I had long forgotten about. I wrote a song for my mama when she was turning 41 years old. It was called the BIG 4 1" hang with me now because I sing for a good minute in this episode and ya'll already see that I have this unique sound lol. But don't fast forward on me now, it'll end around the third minute.
But I had to have this conversation with a friend of mines about migrating into Atlanta to get closer to our dreams. Often I look at her as my big sis who I lean on for personal and professional support. She doesn't get mad at me when I go missing weeks at a time or go into one of my seasons of wanting to just stay in the house. I have struggled with going out and mingling in Atlanta since moving here. At this point, I see that I am not that girl that's going to be on the scene just to be seen.
But anywho, this conversation with Kimberly Jones was needed because like me, she is a black girl who had a dream and pursued it by any means necessary. She is loved by thousands and I am not underestimating how much people love her. Hell, I love the shit out of Kim. She roots for me, puts me on to opportunities, prays for me and with me, and laughs with me. She is always there supporting me selflessly and understands my introverted soul. So, I needed to talk to her, let her know how much she has meant to me, and I wanted you all to see how sisterhood can really be genuine.
She was the main reason why I even worked on the film for 8 Ball and MJG; a legendary southern hip-hop group that I grew up listening to. We spent over 14 hours each day on set to film proof of concept for their biopic. It was one of the best experiences that I have ever had to date. I am often asked to go into directing or acting and honestly that will be the next step folks lol.
I haven't known a lot of people like Kim, where there's no one that can ever say anything negative about them. She is one of the kindest and genuine people walking on this planet, making folks laugh, and dreaming out loud just like me.
Now the episode ends with a continuance to the skit, "Dating These Ni**as". Brace yourself as we describe how dating a jailbird may be the way to go lol .
But let's dig into episode four shall we….